Hey there, fellow adventurers! Whether you're a solo explorer, a couple in love, a family squad, or a group of friends ready to make memories, one thing's for sure – a reliable rental car can be your trusty sidekick as you explore the enchanting cities of Pune, Mumbai, Goa, and beyond in India. So, let's dive right into these ten essential tips that I've gathered through years of guiding curious travelers like you on incredible journeys!
Pune Car Rental Guide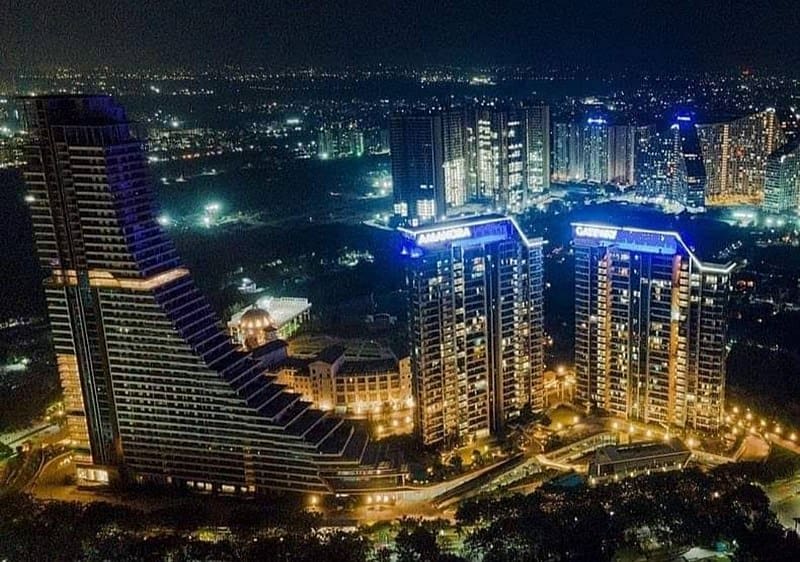 Tip 1: Plan Ahead for the Best Deals
Picture this: you've just landed in Pune, excited to start your Indian escapade, and you find out that all the best rental cars are already booked. Ouch! That's why my number one tip is to plan ahead. Booking your rental car in advance not only ensures you get the best wheels in town but can also save you some precious rupees. Trust me, those early bird discounts are like hidden treasure waiting to be discovered!
Tip 2: Choose the Right Vehicle Size
Remember the time when I convinced my friends to cram into a tiny car meant for two, and we ended up giggling like schoolkids, trying to squeeze ourselves in? Yep, not the best idea. Whether you're traveling with your crew or riding solo, always pick a vehicle size that fits your gang comfortably. Bigger rides for larger groups, and cozy compacts for those romantic getaways – trust me, no one wants to feel like a contortionist on vacation! Our team will be happy to help you find the car that suits your needs.
Tip 3: Check for Inclusions and Exclusions
Let's talk about the dreaded fine print, my friends. Before you commit, give that rental agreement a thorough read. Insurance, fuel policies, mileage limits – these are the details that can make or break your budget. No one wants to be surprised by unexpected fees, especially when there are more exciting things to spend your money on – like street food and souvenirs!
Tip 4: Compare Rental Companies
Ah, the magic of the internet! In the digital age, researching your options is easier than ever. Before you hit the road, hit up those comparison websites, read reviews, and listen to the experiences of fellow travelers. Opt for the well-established players – it's like picking the juiciest mango from the tree, only sweeter!
Tip 5: Consider Pickup and Drop-off Locations
Pune, Mumbai, or Goa – these cities are calling your name! When choosing your pickup and drop-off spots, keep your travel plans in mind. Airport pickups are super convenient, but if you're planning a more flexible adventure, check out other pickup points that match your itinerary. After all, it's about making the journey as smooth as the destination.
Tip 6: Understand Traffic and Road Conditions
Now, let's talk about the hustle and bustle of Indian roads. Traffic can be a bit, well, vibrant, and road conditions might surprise you. Driving in India requires a touch of courage and a dash of patience. Stay safe by following local traffic rules and using navigation apps. Oh, and that horn? It's not a sign of road rage – it's just our way of saying, "Hey, I'm here!"
Tip 7: Prioritize Safety Features
Safety first, folks! When picking your ride, opt for vehicles equipped with airbags, ABS brakes, and all those nifty safety features that'll make you feel like a superhero. Remember the time I hit the brakes just in time to avoid a wandering cow? Safety features can be real lifesavers – both for you and our four-legged friends!
Tip 8: Verify Insurance Coverage
Insurance might not be the most exciting topic, but it's crucial. Before you drive off into the Indian sunset, make sure you understand your insurance coverage inside out. It's like having an umbrella in the monsoon – you hope you won't need it, but it's a comfort to have it handy, just in case.
Tip 9: Check Vehicle Condition Before Accepting
A little inspection can go a long way. Before you say "hello" to your new ride, give it a once-over. Note down any existing scratches, dents, or quirks. Snap some pictures – it's your insurance against unexpected surprises when it's time to say "goodbye."
Tip 10: 24/7 Customer Support
Imagine this: you're cruising through the vibrant streets of Mumbai, and suddenly, you hit a snag. Don't worry – that's where 24/7 customer support swoops in to save the day! Choose a rental company that has your back, day or night, because an adventure is all about unexpected twists and turns.
Your Indian Road Trip Awaits!
There you have it, explorers! Ten tips to help you find the best car rentals in Pune, Mumbai, Goa, and beyond. From planning ahead to embracing the chaos of Indian roads, these insights will ensure your journey is as memorable as your destination. So, gather your squad, buckle up, and get ready for an adventure that'll make you fall in love with India's vibrant beauty, one mile at a time. Safe travels! 🌟
All Your Burning Questions Answered
Q1: Is it better to book a rental car in advance or on arrival?
Booking in advance is recommended to secure better deals, availability, and early bird discounts. Plus, it saves you the last-minute stress of finding the perfect ride.
Q2: What size of rental car should I choose for my group?
Opt for larger vehicles if traveling with a group, and compact ones for solo or couple getaways. Prioritize comfort and luggage space to make your journey enjoyable.
Q3: How do I know if insurance is included in the rental agreement?
Carefully review the rental agreement for details on insurance coverage. If unsure, contact the rental company's customer service to clarify the terms and conditions.
Q4: Can I pick up my rental car from the airport?
Yes, many rental companies offer airport pickup options in Pune, Mumbai, and Goa. Check with the rental provider and confirm pickup locations before your arrival.
Q5: What should I do in case of unexpected traffic or road conditions?
Stay patient and adapt to the local flow of traffic. Utilize navigation apps for real-time updates and try to drive during off-peak hours to minimize congestion.
Q6: Are GPS and child safety features usually included in rental cars?
These features may not always be included by default. Verify with the rental company if GPS and child safety options are available and if any additional fees apply. All our cars come with GPS tracking and safety features.
Q7: Should I purchase additional insurance coverage?
It depends on your comfort level and the level of coverage you desire. If the rental car's insurance doesn't fully align with your needs, consider purchasing additional coverage for peace of mind.
Q8: What if I notice damage on the rental car during pickup?
Thoroughly inspect the vehicle before accepting it. If you spot any existing scratches, dents, or issues, notify the rental company and document them with pictures to avoid disputes later.
Q9: How can I reach customer support in case of emergencies?
Choose a rental company that offers 24/7 customer support and save their contact information. They can assist you with any emergencies, questions, or concerns during your journey. 91-98221-99899
Q10: Can I rent a car if I'm not familiar with driving in India?:
Absolutely! While Indian roads can be chaotic, they are navigable. Stay cautious, follow local traffic rules, and consider hiring a local driver for a stress-free experience if needed.
Got more questions? Feel free to drop them in the comments below, and I'll be happy to help you hit the road with confidence! 🚗💨