Planning a Car Rental from Pune Airport to Shirdi? With so many ways to reach this popular pilgrimage site, renting a car can be the most convenient and comfortable transit option.
As a Pune local and car rental expert, I'm here to provide insider tips to make your road trip to Shirdi smooth and enjoyable. At RentaCarPune.com, we work closely with trusted rental partners to help visitors experience the freedom and flexibility of self-drive car trips around Maharashtra.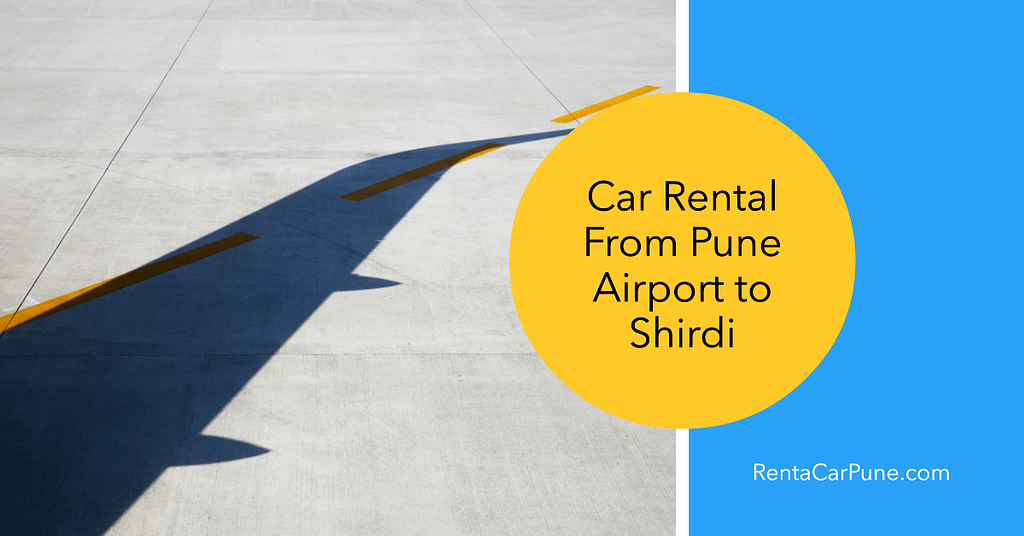 Overview of Trip from Pune Airport to Shirdi
Here's a quick rundown of the Pune Airport to Shirdi journey by a rental car:
Total Distance: ~240 km
Driving Time: 5-6 hours
Route: Pune Airport – Nagar Road – Ahmednagar – Shirdi
Road Conditions: Well-maintained NH61 highway and state roads
Sightseeing Stops: Bhigwan, Sula Vineyards, Alandi
While a direct non-stop drive takes around 5 hours, stopping at points of interest along the way can extend your trip to a more leisurely 6-7 hours. The roads are in excellent condition, making a self-drive rental car a convenient option.
Why Choose Car Rental from Pune Airport to Shirdi
Here are the top reasons to consider booking a rental car for this route:
Complete Flexibility
With your own car, you have the freedom to stop where you want and set your own pace. You can decide to take breaks, choose your lunch stop, or make unplanned visits to attractions along the way.
Door-to-Door Convenience
Rental cars offer direct airport pick-up and drop-off. Avoid hauling luggage on shuttles or public transit! The car rental counter is located right in Pune Airport's arrival hall.
Comfort and Privacy
Travel relaxed with private point-to-point transfers. It's more comfortable than crowded public transportation options. You can even rent a higher-end car with luxurious seating and air conditioning.
Cost-Effective Travel
For 2-4 passengers, car rental can be cheaper than buses or cabs. Splitting the costs makes it very affordable.
Safety and Security
Feel at ease traveling to Shirdi with a dedicated driver familiar with routes, traffic patterns, and safe areas for stops. Self-driving is not advised for visitors unfamiliar with chaotic Indian roads.
Booking Your Rental Car from Pune Airport
Now let's get into the details of renting a car for your Pune to Shirdi trip:
Advance Booking
I recommend booking at least 2-3 days in advance if possible. This guarantees car availability and locks in the quoted fare. Last minute bookings may have surcharges.
Pickup Process
After your flight lands at Pune Airport, head to the Arrivals exit gate. Look for rental car company booths just outside. Meet the driver, submit ID/license, complete paperwork, and you're on your way!
Car Options
Choose from hatchbacks like Maruti Suzuki Swift or sedans like Toyota Innova based on passenger count and luggage room needed. SUVs are best for 4+ travelers. Don't forget to request child seats if needed!
Pack Light
Keep luggage minimal since trunk space in compact cars is limited. Only bring must-have items to maximize comfort.
Confirm Details
Double check pickup location, rental dates/times, car type, and payment. Share flight details so the driver tracks any changes or delays.
Pay the Fee
Most companies take a deposit online and remaining payment by cash/card on pickup. Debit cards may have daily withdrawal limits. Pay attention to included kilometers and fuel policies.
Helpful Tips for the Drive from Pune Airport to Shirdi
Here are my top tips for making the road trip smooth and enjoyable:
Stop at Bhigwan on NH965
The wetlands here are a bird watcher's paradise. Pack a picnic lunch to enjoy in natural surroundings! Allow 1-2 hours.
Visit Sula Vineyards near Nashik
India's best known winery has tours and tastings. The architecture and scenery are stunning. Leave 2-3 hours to fully experience it.
Have lunch in Ahmednagar
This midway city has great local restaurants to try like Hotel Farangipuri and Hotel Sheetal. Ahmednagar is famous for its papad recipe.
Make a quick stop at Alandi
Pay respects at the 13th century temple complex of revered poet Sant Dnyaneshwar on the banks of Indrayani River.
Refuel well before Shirdi
With fewer gas stations around Shirdi, fill up when you see a fuel pump just to be safe.
Buy Prasad offerings in advance
Pick up sweets, fruits, saplings, and other religious offerings along the way to offer when you arrive in Shirdi.
Keep loose change handy
Have small bills on hand for tolls along the highway. 10-20 Rs denominations are accepted at most booths.
Carry essential documents
Keep your ID proof, license, and rental agreement accessible in case needed at checkpoints or tolls.
FAQs on Renting Cars from Pune Airport to Shirdi
Here are answers to some frequently asked questions from travelers:
Which rental companies operate from Pune Airport?
Major national chains like Zoomcar, Revv, Myles, Avis, and Hertz have counters right at Pune Airport arrivals. There are also good local agencies.
Is driving my own car difficult in India?
First-time visitors may find Indian road rules and traffic very chaotic. Hiring a car with driver is highly recommended for maximum comfort and safety.
Should I book in advance or on arrival?
For assured availability and set rates, book at least 2-3 days in advance. On-site bookings may have very limited cars or higher prices.
What cars types are ideal for 1-4 travelers?
1-2 people – Hatchback like Maruti Swift Dzire
2-3 people – Sedan like Toyota Innova Crysta
4+ people – SUV like Mahindra XUV500
What documents do I need to rent a car?
Carry your driver's license, passport/ID proof, credit/debit card and copy of confirmed booking voucher. Double check license validity for self-drives.
How can I find the lowest rental rates?
Book in advance and research discounts. Join rental loyalty programs for exclusive deals. Opt for longer rentals for lower daily rates. Avoid add-ons to control costs. We offer a 15% discount for all customers who book from our website.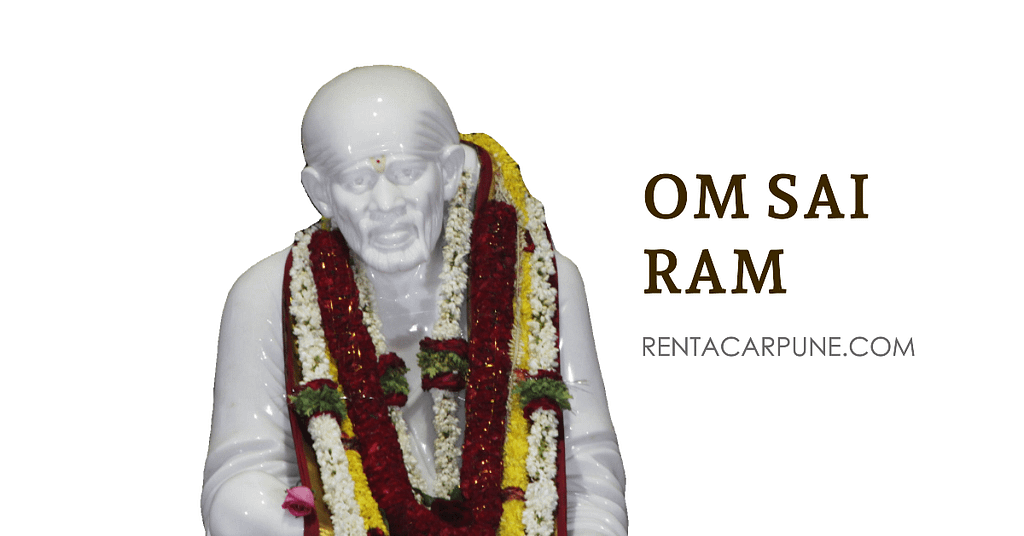 Conclusion
I hope this guide gives you all the knowledge needed to plan your perfect car rental road trip from Pune Airport to Shirdi! RentaCarPune.com has partnerships with trusted rental companies to bring you seamless bookings, elite customer support, and the most affordable rates.
For personalized assistance arranging your car rental, you can reach me at info@rentacarpune.com. Do share your road trip experiences and car rental questions. I'm always happy to help fellow travelers discover India one beautiful drive at a time!
Happy motoring!