| Car Type | Seating Capacity | Ideal For | Sample Models |
| --- | --- | --- | --- |
| Hatchback | 4-5 seater | Small groups, city commute | Maruti Suzuki WagonR, Hyundai i10 |
| Sedan | 4-5 seater | Small groups, inter-city travel | Maruti Suzuki Dzire, Honda Amaze |
| SUV | 5-7 seater | Families, rugged terrain | Mahindra Scorpio, Hyundai Creta |
| Premium | 4-5 seater | Business trips, luxury travel | Toyota Innova, Honda City |
Types of Available Cars in Pune
Renting a car for a day in Pune offers convenience and freedom to explore the city on your own terms. However, with so many car rental companies to choose from, finding the right one can get overwhelming. This comprehensive guide by RentACarPune.com will walk you through everything you need to know for a smooth one-day car rental experience in Pune.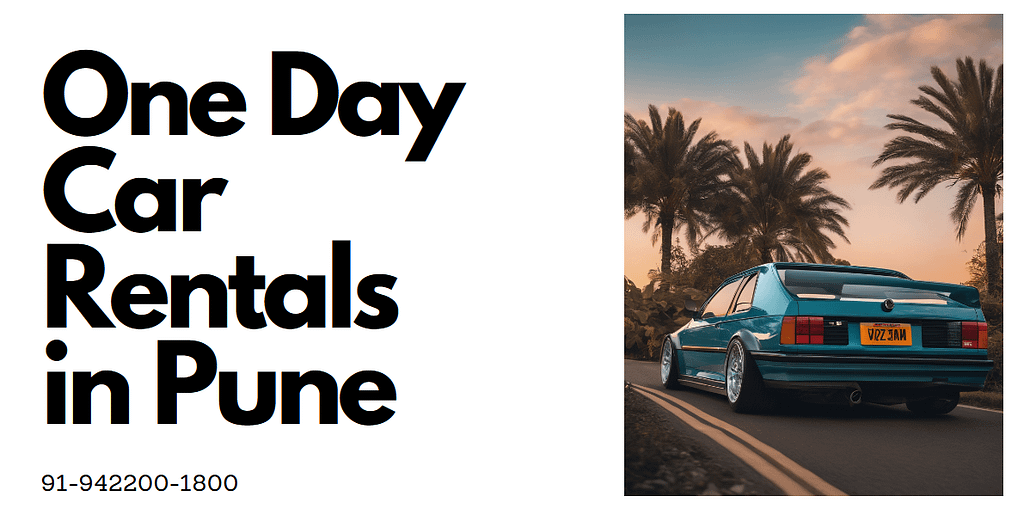 Overview of One-Day Rentals in Pune
Pune's public transportation system may not be the most efficient or comfortable for tourists. Cabs can also get expensive over long distances. This is where self-drive one-day rentals come in handy, giving you the flexibility to chart your own itinerary.
Renting for a short duration is permitted in India as per the Motor Vehicles Act, 1988. You can legally hire a private car with a valid license and paperwork. One-day rentals allow you to maximize your time and budget.
Choosing the Right Car Rental Company
With many fly-by-night operators, picking an established rental company is essential. Here are key factors to consider:
Reputation: Check customer reviews and ratings online. Companies with transparency and professionalism make the process smooth.
Car condition: Well-maintained, sanitized vehicles with no malfunctions or hidden issues are a must. Modern GPS and amenities add convenience.
Pricing: Compare quotes upfront and watch for hidden fuel, toll or driver charges. Reasonable security deposits and cancellation policies also help.
Service quality: Look for operators who offer 24×7 roadside support, flexibility in processes and personalized assistance during your trip.
How to Rent a Car With RentACarPune.com
RentACarPune.com is Pune's top car rental for over a decade with 80,000+ happy customers. Follow these steps for a seamless booking:
Step 1: Required Documents
Keep your driver's license, ID proof (Aadhaar/passport) and a credit card ready. International tourists require valid visa and license from home country.
Step 2: Vehicle Selection
Browse cars like hatchbacks (WagonR, Tiago); sedans (Dzire, Honda Amaze); SUVs (Ertiga, Creta) per your budget and need.
Step 3: Booking
Book online or call +91-9422001800. Share trip details. Get free cancellation and rescheduling.
Step 4: Pickup
Locate the car at the pickup point. Inspect and test drive it before the trip. Pay the deposit and rental fees.
Step 5: Return
Return the car to the same location on time. Get the deposit back after inspection. Pay for fuel used and any damages.
Driving in Pune: Rules and Tips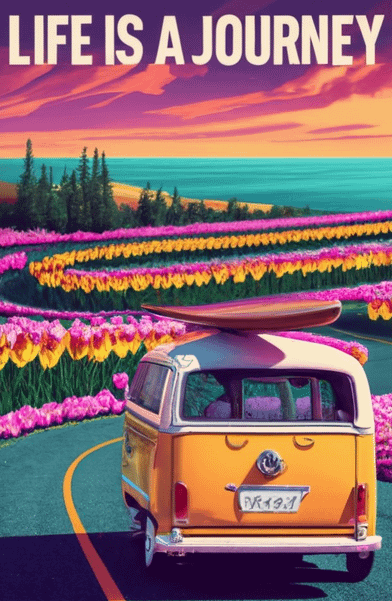 Familiarize yourself with these laws before getting behind the wheel:
Stick to speed limits – 100 kmph on highways, 40-60 kmph on arterial roads, 20-30 kmph in the city.
Drunk driving can lead to suspension of license, jail time and Rs.10,000 fine as per the Motor Vehicles (Amendment) Act 2019. Avoid driving after alcohol consumption.
On-street public parking is limited. Avoid no-parking zones. Prefer authorized parking lots.
Choosing the Right Insurance
RentACarPune.com offers flexible insurance options for premium protection:
Liability Only: Covers third-party liability as mandated by law. Provides protection against legal consequences in case of accidents and injuries.
Collision Damage Waiver: Provides coverage against damage to the rental car due to collisions, theft, vandalism etc.
Personal Accident Cover: Provides compensation for injuries or death to driver and passengers.
Discuss your trip plans with our experts to pick suitable insurance coverage.
Pro Tips for a Smooth Rental Experience
Make the most of your limited time with these expert tips:
Use Google Maps or apps like Maps.me to pre-plan your route in Pune. Save offline maps for navigation support.
Book at least 2 days in advance for best rental deals, vehicle availability and pick-up/drop convenience.
Watch out for pedestrians and bikes while driving. Follow lane discipline and give way to emergency vehicles.
Scan for IndianOil/HP petrol pumps that accept credit cards. Use apps to find real-time fuel prices. Keep the tank at least half-full.
Why RentACarPune.com is the Right Choice
With a modern fleet, affordable rates, and focus on safety and transparency, RentACarPune.com is the premier choice for hassle-free one-day rentals in Pune. Contact us at +91-9422001800 to book your car today and make the most of your Pune visit!
Testimonials
"I rented a car from RentACarPune.com to drive to Mahabaleshwar from Pune. The car was spotless, pickup was smooth and their staff is very courteous. Pricing is upfront without any hidden charges." – Varun S, Mumbai
"Excellent service! The one day car rental was very convenient for my business trip. The driver helpline assisted me when I got stuck in traffic. Would definitely recommend them." – Priya D, Pune
FAQs
Q: What documents do I need for renting a car?
A: You'll need a valid driver's license, government ID proof, credit/debit card and residential proof for address verification. For foreigners, passport and International Driving Permit are required.
Q: What is the cancellation policy?
A: We offer free cancellation up to 8 hours before pickup time. Cancel before that and get 100% refund.
Q: What is the fuel policy?
A: We provide the car with a full tank. You do not pay for the fuel consumed during your trip. Fuel is included.
Q: What if my car breaks down?
A: Our 24×7 roadside support will fix the issue on-site or we will provide an alternate vehicle immediately.
Contact Information
Phone: +91-9422001800