Wishing you a Merry Christmas. Tis the season for joy and happiness!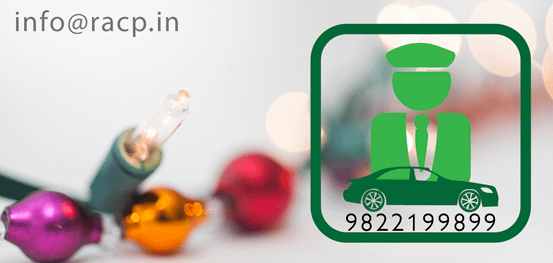 Car Rentals Pune by RACP wishes you the best of the eve!
Titus 2:11 – 14
For the grace of God has appeared, bringing salvation for all people, training us to renounce ungodliness and worldly passions, and to live self-controlled, upright, and godly lives in the present age, waiting for our blessed hope, the appearing of the glory of our great God and Savior Jesus Christ, who gave himself for us to redeem us from all lawlessness and to purify for himself a people for his own possession who are zealous for good works.
May the grace of our Lord Jesus Christ be with you and your families this Christmas! Jesus is the reason for the season.
If you're looking for car rentals pune, we provide high quality cars on rental, check out our tariff and the cars we offer Car Rental Pune Tariff
We thank you for your continued support and trust in us as we get better at providing a hassle free travel experience in Pune.
Car Rentals Pune Since 1991.
New year's eve is a special time for everyone, its a new mark, a new beginning, an overview of what's behind so we look ahead and live life in the moment in happiness! Plan your next trip with us.
Call us for Pune to Mumbai airport drops
Pune Airport Pickup Services
Pune to shirdi car rentals, we provide high quality service as our top priority.
All our cars are tracked to provide a easy location tracking convenience, all chauffeurs are uniformed and are trained to give you the best on surface travel experience.
Providing New Year Car Rental Packages in Pune. Call us at : +91 98221-99899 or email: info@racp.in or simply book a reservation.
Team RACP, car rentals pune with a difference.