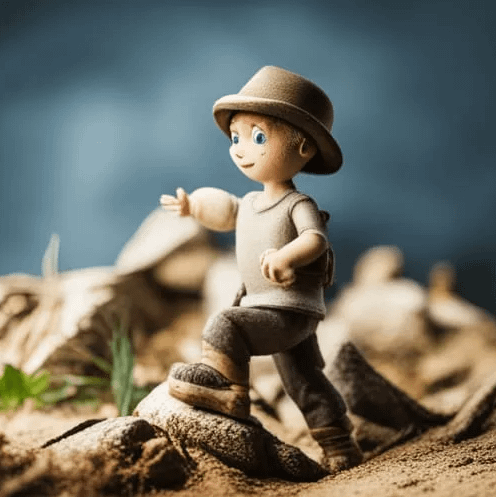 Embark on a Journey of Unveiling
Hey there, fellow explorers! Buckle up because we're about to take a journey off the beaten path in Pune. I'm your guide, and trust me, there's a world beyond the touristy spots waiting to be uncovered. With a dedicated car and driver, we're diving into the depths of Pune's secrets, and I can't wait to show you what's in store.
1. Unveiling the Unexplored: The Magic of Hidden Gems
Ever wondered what lies beyond the usual sightseeing spots? Well, Pune's got a treasure trove of hidden gems that are waiting for you to discover. These places aren't just attractions; they're stories waiting to be told, tales of history, culture, and the city's beating heart.
2. Embrace the Charm of Shinde Chhatri: A Serene Oasis
Let's start our journey with Shinde Chhatri, a place that time seems to have forgotten. This architectural masterpiece whispers tales of its past while the tranquil atmosphere envelopes you in serenity. I remember the first time I set foot here; it felt like stepping into a different era, away from the hustle and bustle.
3. Aga Khan Palace: Beyond the Obvious
Ah, the Aga Khan Palace – but not the way you've seen it before. It's not just a palace; it's a testament to India's history. Did you know that it served as a prison for Mahatma Gandhi and other freedom fighters during British rule? The gardens, the architecture, and the stories etched in its walls will leave you spellbound.
4. Explore Pune's Vibrant Arts Scene: Darpan to Life
Let's dive into the artsy side of Pune. The Darpan Art Gallery is like stepping into a canvas of creativity. Local artists pour their heart and soul into their work, blending tradition with contemporary flair. It's a reminder that art transcends time and speaks a universal language.
5. Serendipitous Shopping at Juna Bazaar: A Treasure Trove
Now, who's up for a shopping adventure? Juna Bazaar is your go-to for hidden treasures, from vintage antiques to quirky handicrafts. I remember stumbling upon a vintage pocket watch that had a story of its own, tucked away among the eclectic offerings of this bustling market.
6. Taste Pune's Culinary Secrets: Hidden Delights
Time for a culinary detour! Pune's local eateries are like treasure chests of flavor. From Vada Pav to Misal Pav, each dish has a unique story to tell. I recall sharing a meal with a local family and hearing the tales behind their favorite recipes – it's moments like these that make travel unforgettable.
7. Reconnect with Nature at Katraj Snake Park: An Unexpected Haven
Nature lovers, this one's for you. The Katraj Snake Park might sound unexpected, but it's a sanctuary of biodiversity and education. Here, I found solace amidst nature's wonders, far away from the urban chaos. It's a place where you can reconnect with the wild side of life.
8. The Convenience of Dedicated Car and Driver: Your Key to Exploration
Now, let's talk convenience. A dedicated car and driver aren't just a mode of transport; they're your companions in exploration. Imagine having the freedom to hop from one hidden gem to another, without the stress of navigation or the hassle of public transport.
9. Crafting Your Unique Pune Experience: Let's Begin the Journey
Ready to uncover Pune's secrets? Let's craft a journey that's uniquely yours. Mix and match these hidden gems with your interests, and with a dedicated car and driver, there's no limit to what you can explore.
Unearth Pune's Treasures with Ease
Congratulations, adventurer, you're now armed with the keys to unlock Pune's hidden gems. As you journey through the lesser-known corners of the city, remember that it's not just about the places – it's about the stories, the connections, and the memories you'll create. So, gear up, dive in, and let's embark on a voyage that promises surprises beyond your wildest dreams. Happy exploring!


Unlock Seamless Exploration with Our Keyword-Rich Car and Driver Services
Elevate your Pune adventure with our rental car and driver services. Imagine a journey where every turn leads you to an undiscovered gem, where navigating the city's hidden corners is as effortless as it is exciting. Our well managed
fleet of vehicles, led by experienced drivers, ensures not only your comfort and safety but also a journey tailored to your preferences.
With our premium car and driver services, you're not just a traveler; you're an explorer of the extraordinary. Dive into Pune's cultural tapestry, indulge in its culinary delights, and delve into its hidden stories, all while riding in comfort and style. Leave behind the stress of directions and logistics – our keyword-rich services pave the way for a seamless and enriching experience.
Craft your Pune adventure like never before, as every keyword-rich ride unveils the city's best-kept secrets. From historical landmarks to hidden eateries, you'll have the freedom to immerse yourself fully in the experience. Say goodbye to constraints and hello to a journey that's as enriching as it is effortless.
As you set out to uncover Pune's hidden treasures, remember that our car and driver services are your passport to a unique and unforgettable adventure. With a seamless blend of comfort, local expertise, and the power of RACP, you're poised to explore Pune like never before. So, step into our vehicles and let the journey begin, where keywords not only open doors but also create memories that last a lifetime.
Reach us at +91-98221-99899