Driving a Mercedes-Benz is an experience like no other. The three-pointed star on the hood inspires a sense of prestige and indulgence from the moment you get behind the wheel. While owning a Mercedes may seem out of reach, renting one in Pune for special occasions is easier and more affordable than ever.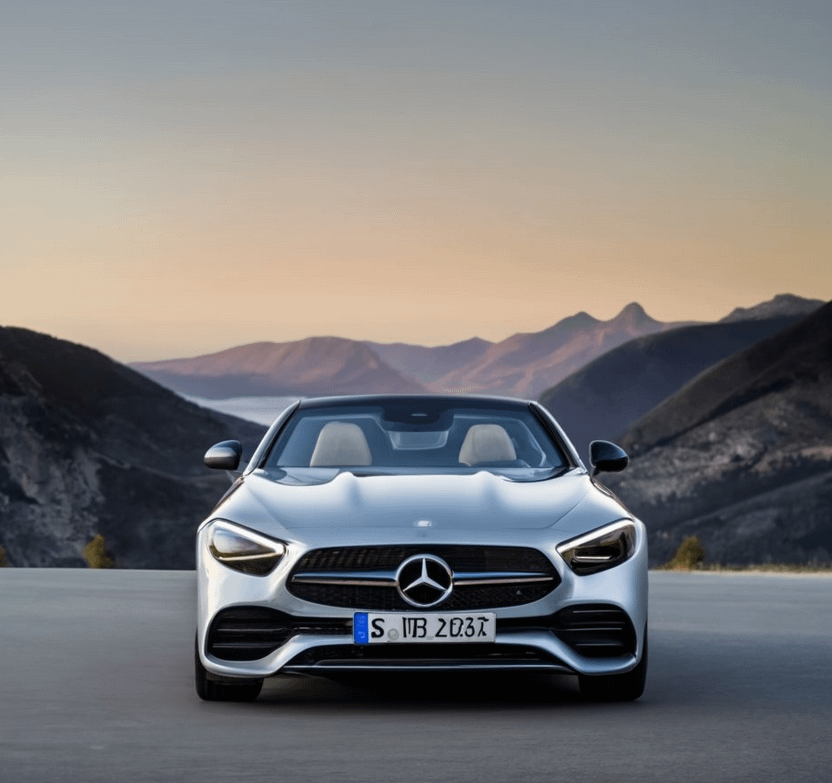 Why Choose Mercedes for a Luxury Rental?
Mercedes-Benz has been synonymous with luxury and innovation in the automotive industry for over 130 years.
Here are some key reasons this iconic German brand is the ultimate choice for a luxury rental:
Renowned Build Quality: From the buttery smooth drive to the refined cabin, Mercedes lives up to its reputation for sophisticated engineering and attention to detail.
Prestige: The Mercedes star conveys status and exclusivity recognized around the world3.
Innovation: With their cutting-edge safety and technology features, Mercedes cars drive like no other4.
Ride Comfort: Float down the road ensconced in the phenomenal comfort of the Mercedes interior.
Renting a Mercedes-Benz lets you experience the pinnacle of German luxury engineering without the high cost of long-term ownership.
Mercedes Models Available for Rent in Pune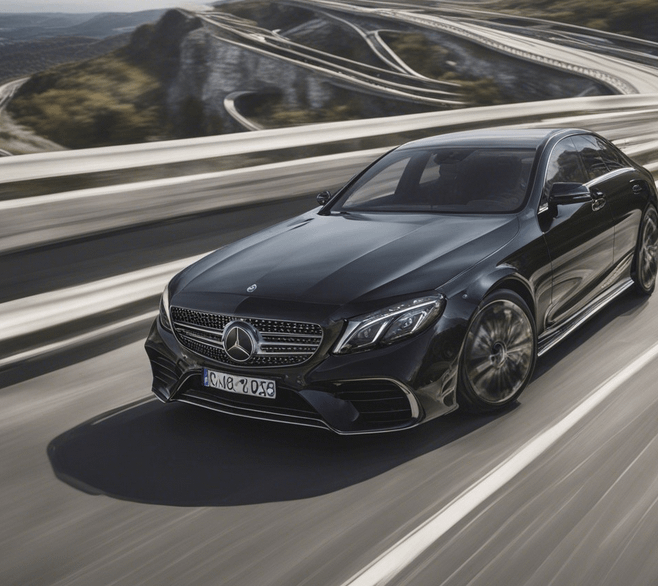 Mercedes has an extensive lineup spanning sedans, SUVs, sports cars, and more. Here are some of the most popular Mercedes models available for luxury car rental in Pune:
Sedans
C-Class: The entry level Mercedes sedan exudes refinement and responsive agility.
E-Class: This midsize sedan sets benchmarks for comfort, safety, and technology.
S-Class: The flagship Mercedes sedan is the ultimate expression of luxury.
| Model | Seating | Key Features |
| --- | --- | --- |
| C-Class | 5 | Sporty handling, posh interior |
| E-Class | 5 | Spacious, cutting-edge tech |
| S-Class | 5 | Pinnacle of luxury amenities |
Available Mercedes on Rent in Pune
SUVs
GLC: Mercedes' compact luxury SUV with ample cargo room.
GLE: The midsize SUV with an indulgent cabin and seating for up to 7.
GLS: Mercedes' largest SUV with lavish appointments.
| Model | Seating | Key Features |
| --- | --- | --- |
| GLC | 5 | Nimble, high-tech features |
| GLE | 7 | Roomy, upscale interior |
| GLS | 7 | Palatial legroom and comfort |
Available Mercedes SUV on Rent in Pune
The Awe of the Mercedes Interior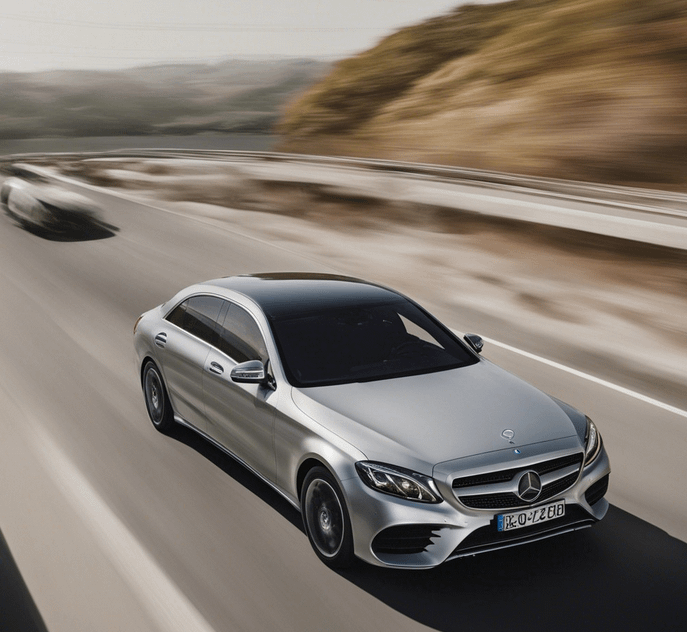 The cabin of a Mercedes-Benz is a sensory treat designed to cocoon passengers in luxury. Here are some standout features
Premium Leather: Heated, ventilated seats trimmed in fine Nappa leather.
Ambient Lighting: Customizable mood lighting in soothing hues.
Burmester Sound: An audiophile-grade surround sound system.
Massage Seats: Relax as the front seats give you a rejuvenating massage.
Panoramic Sunroof: Bask under the sun or stars through the expansive glass roof.
Cutting-Edge Tech: Dual screens, voice controls, and the latest smart features.
Every surface surrounding you in the Mercedes interior is meticulously crafted for comfort and elegance.
Why Rent a Mercedes in Pune?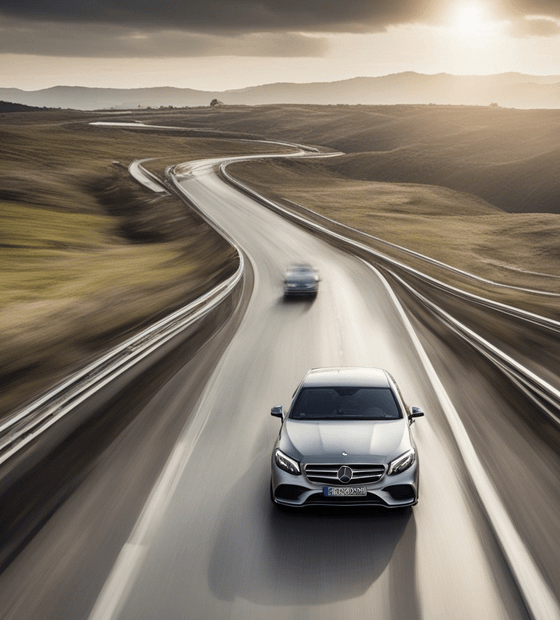 Beyond the sheer indulgence, renting a Mercedes in Pune offers these advantages:
Special Occasions: Rent a Mercedes to elevate weddings, corporate events, or weekend trips.
Flexible Duration: Rent for as little as a few hours or up to several weeks.
Cost Savings: Far more affordable than purchasing, especially for short-term needs.
No Maintenance: Avoid the hassle and cost of maintenance and insurance.
Latest Models: Drive the newest Mercedes models each year.
Chauffeur Service: Hire a professional driver for maximum relaxation.
Renting a Mercedes is perfect for when you want to cruise Pune in the lap of luxury for special events or occasions.
Cost:
Rental rates range between ₹7,000 to ₹30,000 per day depending on the Mercedes model, rental duration, and features. Many agencies offer discounts on long-term rentals over multiple days or weeks.
Booking Your Mercedes Experience in Pune
The process of booking a Mercedes rental in Pune is straightforward:
Browse Vehicle Options: Select your preferred Mercedes model based on need.
Pickup & Duration: Choose pickup location in Pune and rental duration.
Online Booking: Complete booking via website or app with your details.
Documentation: Provide driver's license, ID proof, and credit card info.
Vehicle Inspection: Thorough inspection at pickup to note damages.
Sign Rental Agreement & Pay: Sign agreement, pay rental fees, and off you go!
Ensure you read all policies on mileage limits, fuel, deposits, additional drivers, and more before signing the agreement.
Cruising Pune in Supreme Luxury
Imagine cruising Pune's scenic roads ensconced in the lap of Mercedes luxury:
Business Meetings: Impress clients as you arrive for meetings in an S-Class.
Wedding Entrance: Create an unforgettable entry in a vintage Mercedes convertible.
Weekend Getaways: Escape the city in a spacious GLS SUV.
Girls' Night Out: Feel like a celebrity out on the town in a sporty AMG.
Anniversaries: Celebrate special milestones driving off into the sunset in a Mercedes.
Renting a Mercedes for occasions big or small is an experience worth indulging in if you appreciate automotive luxury.
Conclusion
For those seeking the ultimate refined driving experience in Pune, renting a Mercedes-Benz delivers prestige, comfort, and technology that is second to none. With flexible booking options and rental packages from leading agencies in Pune, you can enjoy Mercedes' famed luxury for special events rather than buying one. Buckle up and let yourself be pampered on your next drive in a rented Mercedes-Benz.
References
1https://www.cnbc.com/2021/04/07/how-mercedes-benz-became-so-prestigious-and-why-it-is-challenged.html