When it comes to exploring a vibrant city like Pune, having a reliable mode of transportation is essential. Booking Car rentals offer convenience and flexibility, allowing you to navigate the city and the country at your own pace. With over 35 years of experience in the industry, our car rental service in Pune stands out from the crowd, providing top-notch services, including Pune Airport pickup, chauffeur-driven cars of all types, competitive rates, and attractive discounts. In this blog post, we will delve into the benefits of choosing our car rental service and how we make your journey in Pune a memorable one.
Airport Pickup Service: Upon arriving at Pune's bustling airport, the last thing you want is to be caught up in the hassle of finding reliable transportation. Our car rental service specializes in airport pickup, ensuring a smooth transition from the terminal to your destination. With a team of professional chauffeurs, we monitor your flight's arrival time to ensure punctuality. You can count on us to be there, ready to assist you with your luggage and provide a comfortable ride to your desired location in Pune.

Chauffeur-Driven Cars of All Types: We understand that every traveler has unique preferences and requirements. Whether you need a compact car for solo adventures, a spacious SUV for family trips, or a luxurious sedan for business engagements, our extensive fleet of well-maintained vehicles has got you covered. Our chauffeur-driven cars are equipped with modern amenities, ensuring a comfortable and enjoyable ride throughout your journey. From hatchbacks to sedans, SUVs to luxury cars, you can choose the perfect vehicle that suits your needs and style.

Best Rates and Discounts: As a prominent player in the car rental industry in Pune, we strive to offer the best rates without compromising on quality. Our competitive pricing ensures value for money, allowing you to explore Pune without breaking the bank. Moreover, we provide attractive discounts on various occasions, such as seasonal promotions, long-term rentals, and special events. By choosing our services, you can enjoy affordable rates and avail yourself of exciting discounts, making your car rental experience even more budget-friendly.

Professional Chauffeurs: Our chauffeurs are the backbone of our car rental service. Highly trained, experienced, and courteous, they prioritize your safety and comfort above all else. With an in-depth knowledge of Pune's roads, traffic patterns, and popular destinations, our chauffeurs navigate through the city with ease, ensuring a seamless journey. Whether you need assistance with directions, local recommendations, or general information, our chauffeurs are more than willing to assist you, making your Pune exploration hassle-free and enjoyable.

Customer Satisfaction: With over three decades of experience in the car rental business, our reputation is built on a foundation of customer satisfaction. We prioritize the needs of our clients and go the extra mile to ensure a delightful experience. From the moment you make a reservation to the time you return the vehicle, our dedicated customer service team is available 24/7 to address any queries or concerns you may have. We value your feedback and continuously strive to improve our services to exceed your expectations.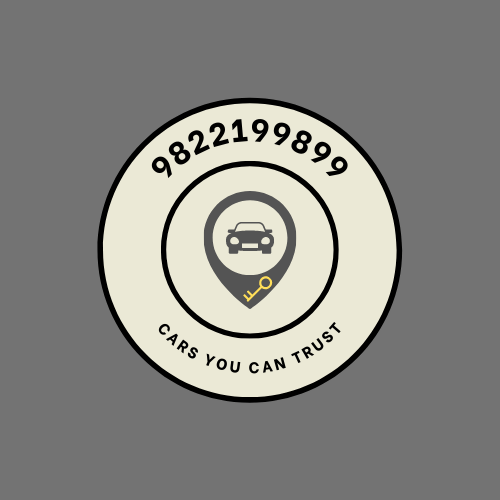 When it comes to car rentals in Pune, our long-standing presence in the industry speaks for itself. With a strong focus on airport pickup, chauffeur-driven cars of all types, best rates, and attractive discounts, our car rental service is your ultimate partner for exploring Pune conveniently and comfortably. Experience the joy of seamless travel, personalized service, and affordability by choosing our trusted car rental service. Make your journey in Pune an unforgettable one with us.

For Bookings: +91-98221-99899