[vc_row el_position="first last"] [vc_column] [vc_column_text el_position="first"]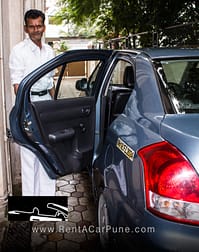 Book Swift Dzire for Mumbai drop from Pune.:
The mighty Maruti Suzuki Swift Dzire, good choice! Its just a few steps to get your taxi to pick you up, its being groomed now.
1: All White Upholstery. 2: Regular Authorized Maintenance records. 3: In Car entertainment. 4: Premium Chauffer Service.
Tour packages for sightseeing Mumbai – To know more about this unique service, simply enter "Mumbai Sight Seeing Package" in the Comments section in the form.
[formcraft id='10']
[/vc_column_text] [vc_toggle title="We're here to help." open="false" el_position="last"]
If you have any thing we can assist you with, feel free to contact us:
1: +91 9822199899
2: Contact Form
[/vc_toggle] [/vc_column] [/vc_row]