Top Ten must see places in Pune
Whether you're new to Pune, visiting for business and need to blow off some steam, we've made a list of Top 10 places to Visit in Pune for you to chill out in the weekends.
The 8th largest metropolis in India, Pune is a beautiful city in the state of Maharashtra, situated within close proximity to Mumbai. In fact, Pune is the second largest city in Maharashtra after Mumbai and has huge industrial and economical significance. Additionally, the city is steeped into glorious historical and cultural heritage, which was once a prominent center of power for Maratha kings. Away from the hustle and bustle of modern cosmopolitan lifestyle, Pune is an ideal getaway destination for a serene holiday in the lap of nature. It is marked by exotic locales, fantastic eating places and luxury resorts near Pune that attract tourists from different corners of India. Here's a list of Top 10 Places to Visit in Pune!
Besides being a booming metropolis, Pune features a myriad of exotic attractions that are each a representation of glorious history, rich cultural heritage, and natural beauty. Here are some of the most popular places to visit while your stay in Pune to do activities such as mountain trekking, rope climbing, river rafting, bonfire, hiking and other fun activities that will accentuate the happiness and joy of your holiday.
1. Osho Gardens

Osho Gardens is in Koregaon Park, Pune. This is a great place to unwind, meditate, relax. You'll feel like you're not in the noisy Pune anymore. You should definitely try the meditation sessions here, sure to be an enlightening experience.
2. Aga Khan Palace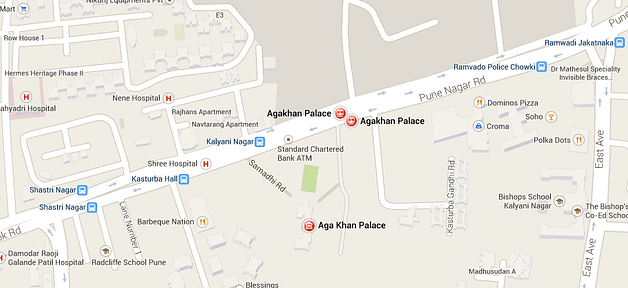 Made by Sultan Muhammed Shah Aga Khan III, as an act of charity towards the people who were hit by a famine. Lots of history in this place.
3.Shaniwar Wada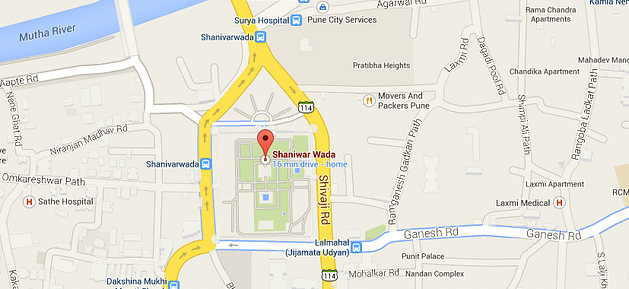 The Shaniwar Wada, rumor has it that if you listen carefully you can hear a child shouting out to his uncle to save him. Formed in 1746, The Peshwas resided here. You can see lots of royal reminiscence here.

One of the best things about Pune luxury resorts is their strategic location. On one hand, they are away from the bustling city life, offering a perfect destination for quiet and relaxing holiday; on the other hand, they are well-connected to the city center and prominent attractions via advanced transportation facilities. If need be, the resorts offer car hire, airport pick up and drop, and transportation services to add to your convenience. In addition to these, the guestrooms are comfortably built and equipped with first-class amenities and finest indulgences of modern life.
4. Raja Dinkar Kelkar Museam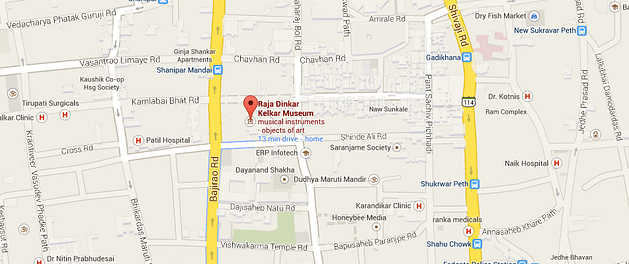 Dr Dinkar G. Kelkar made this for his son who passed away at a young age. Interesting collection of rare, antique things can be found here.
5. Saras Baug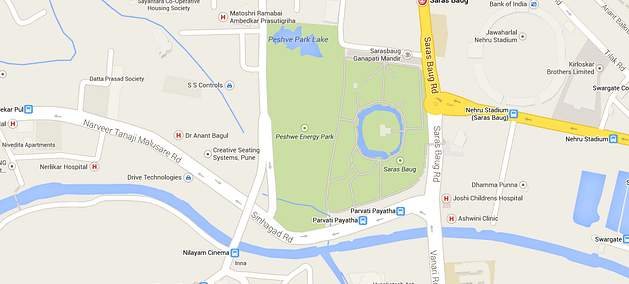 Unwind, relax, try some street food, buy some balloons, pray to God Ganesha, horse rides and a lot more. A park for person of any age.
6. Parvati Hill

This is a temple on a hill top, the walk up is great, surrounded with greenery. This can be a nice hike in early mornings / evenings.
7. Dagadusheth Halwai Ganapati Temple
A famous Ganesha Temple, known for many celebrity devotees. Located in the heart of the city, you can visit the temple and get to see how the "Peths" in Pune function.
8. Rajiv Gandhi Zoological Park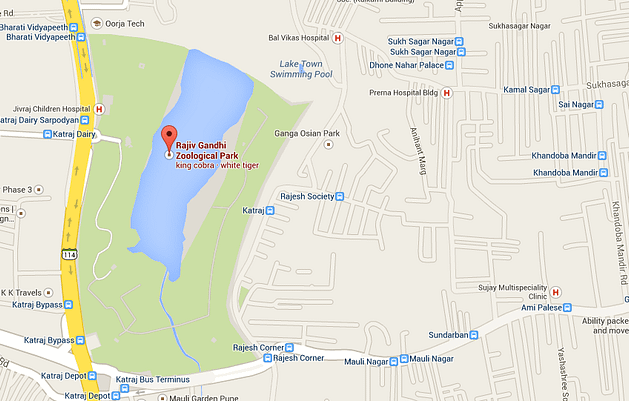 The Zoo! Come here to see snakes, tigers, elephants, cheetahs and more. Photography is allowed, so for the photography enthusiasts, bring out that DSLR and clip on that zoom lens and get ready to take some wild life photography.
9. Shinde Chhatri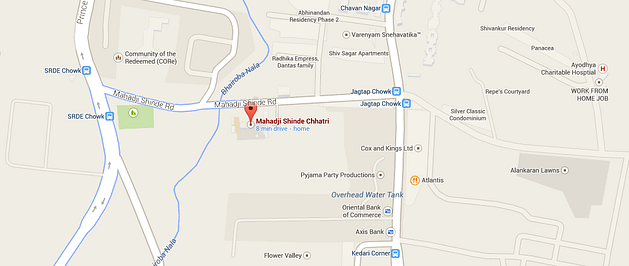 Located very close to one of our garages, the Chhatri is a memorial in the name of Mahadji Shinde, who was a commander-in-chief of the Marathi Army in 1760's.
10. Mulshi Dam

This is one of our favorites! A beautiful scenic place, great to visit and feel the cool breeze, greenery, fresh air, less pollution. This is a go to place to get rid of the city's hustle bustle.
Accommodation in Pune
Pune is a bustling city, flocked with travelers almost all year-round. It is one of the most popularly visited destinations for business and leisure travelers. Therefore, it might be little difficult to get a suitable hotel, particularly if you haven't booked in advance during peak seasons. Delightfully, there are several good resorts near Pune that are known for unmatched comfort and luxury. These are the ideal accommodation choices for travelers, away from the hustle and bustle of city life. The luxury resorts offer excellent quality facilities and services at remarkably reasonable rates, which further add to the convenience of the travelers.
If you are all set to spend your upcoming vacations at enchanting locations, then this time you can simply make your travel more comfortable by renting a car. Nowadays it has become the most preferable conveyance that provides the best joy of exploring the beauty of India. Car rental serves an easy way for the tourists to experience a comfortable journey without traffic problems, the travelers can choose to hire any car from the wide range that includes Mercedes Benz, Honda Accord, Toyota Innova, Toyota Etios, Honda City, Tata Indica and many more. On the other hand heavy automobiles like Dzire, Suzuki Swift and BMW X1 are best suited for large group of tourists.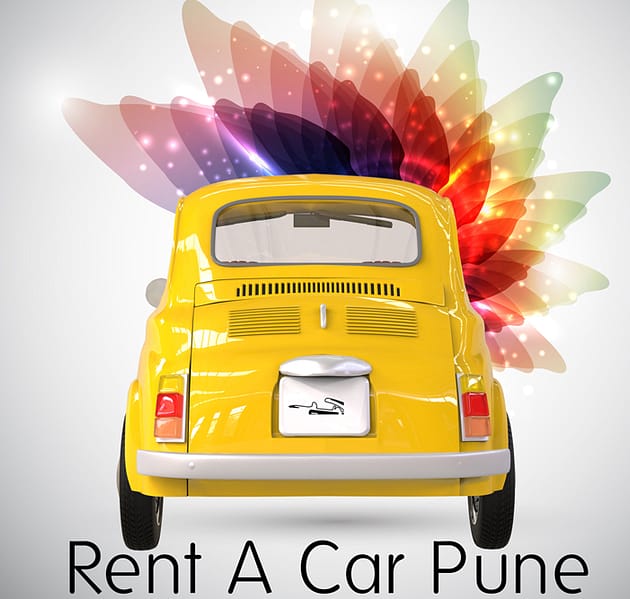 So, if you are heading for a car hire then some tips listed below will certainly help you to choose the best car rental company-
If you are heading for long tours selecting local car rental services is the best option, they can provide you cars with cheap rates and also guide you about the places of tourist's interests.
Nowadays, web is best option to search about car rental companies. You get the opportunity to search for the best company that provides optimum services and suits your budget as well.
Always choose automobile that suits the requirement of your friends or family members, if there is large group than a spacious vehicle is a must.
Do make sure that the automobile has a licensed number and is provided with all the official papers; do keep in mind the model of the car.
Make prior discussions about the extra costs that are blended with your hire.
If the above tips are kept in mind you can certainly get the best car rental experience. With vacations around the corner, one can find deals great deals and gifts if they make their bookings early. Inquire about the savings that we offer from time to time. Car hire in the metro cities of India are acquainted with all the required amenities, mostly they offer cars with professional chauffeurs who are not only experienced but also guide you about the place very well. Rent A Car Pune been an ultimate choice among the people, we provide you instant online booking facility. We offer deluxe services to our clients and they make sure that you get the desired comfort and car of your choice, all our cars are serviced often and are in great condition, so when you think of renting a car, always go for the best and that's Rent A Car Pune
Page Last Updated on August 22, 2023