Namaskaar!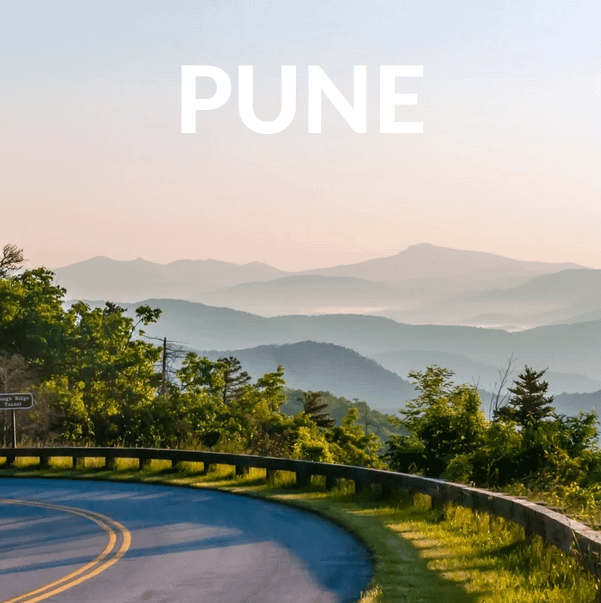 Your Pune Adventure Awaits!
Hey there, fellow travelers! Are you ready to unlock the treasures of Pune, Mumbai, and Goa in a way that's as unique as you are? Well, get ready to dive into the ultimate travel experience with flexible car rental choices that put you in the driver's seat—literally! I'm your guide, here to spill the beans on how to embrace these incredible destinations with freedom and style. Let's rev up those engines and hit the road!
1. The Freedom of Customization: Your Journey, Your Way Picture this: you're in a new city, the sun is shining, and the world is your oyster. With flexible car rental options, you're not confined to the rigid schedules of group tours or public transport. You're the captain of your adventure ship, charting a course that matches your interests and pace.
2. Exploring Pune's Historical Gems: Time Travel Made Easy Alright, history buffs, this one's for you! Pune's history is as colorful as a peacock's tail, and our flexible car rentals make sure you don't miss a single hue. From the awe-inspiring Shaniwar Wada to the tranquil Aga Khan Palace, you can hop from one historical marvel to another, taking your sweet time to absorb each story. Fun fact: I once met a group of students who were on a quest to learn about the Peshwa dynasty. They were thrilled to explore Pune at their own pace, stopping for impromptu chai breaks and deep conversations about history.
3. Nature Escapes: Unwind and Reconnect Nature lovers, rejoice! Pune's surrounding landscapes are like a soothing balm for the soul. With your rental car as your trusty companion, you can chase waterfalls at Sinhagad Fort, have peaceful birdwatching moments at Pashan Lake, and even meditate in the serenity of Osho International Meditation Resort. I once took a solo trip and stumbled upon a hidden gem—an ancient tree that locals believed held healing energy. I was grateful for the freedom my rental car gave me to explore such offbeat spots.
4. Gateway to the Glamour of Mumbai: City of Dreams Awaits Hey there, city slickers! Mumbai, with its dazzling lights and undeniable energy, beckons. Imagine cruising down Marine Drive with the wind in your hair or exploring the iconic Gateway of India like a true explorer. And yes, Bollywood fans, we've got your back with a taste of behind-the-scenes magic. My cousin once told me about his impromptu Bollywood dance-off at a traffic signal in Mumbai—it's these spontaneous adventures that make travel unforgettable!
5. Goa's Beach Bliss and Beyond: Where Paradise Awaits Grab your swimsuits, beach bums—it's time for Goa! Whether you're lounging on the sandy shores of Baga Beach or marveling at Dudhsagar Waterfalls' majesty, your rental car is your ticket to seamless exploration. Don't miss the charm of Old Goa's churches either; they're like time capsules preserving the region's history. I remember meeting a couple who got engaged at sunset on Palolem Beach—it's moments like these that Goa makes possible.
6. The Nightlife Advantage: Dancing through the Night When the sun sets, the party begins! Whether it's Pune, Mumbai, or Goa, the nightlife scene is electric. With a rental car, you can effortlessly move from beachside bonfires to clubs and cultural performances. I'll never forget the night my friends and I danced under the stars at a Mumbai beach party—it was pure magic.
7. Safety and Comfort: Your Travel Companions Worried about safety and comfort? Don't be! Our rental cars are well-maintained and come in various sizes to suit your crew. It's like traveling with a dependable friend who always has your back. Just last month, I took my parents on a trip to Mumbai, and the comfort of having our rental car made them feel at ease exploring the bustling city.
Your Adventure Awaits! Well, dear adventurers, there you have it—the key to unlocking Pune, Mumbai, and Goa in a way that's tailored to your heart's desires. With flexible car rental choices, your journey becomes a canvas, waiting for your strokes of exploration. So, pack your sense of wonder, hit the road, and let the adventure unfold. Whether you're young or young at heart, solo or with loved ones, these destinations are ready to welcome you with open arms. Happy travels, and remember: the road less traveled is where the magic happens!
Did you Know?
Elon Must Recently Leased a place in Pune for Tesla's First Office in India, EVs are amazing and we're excited to see what the future of Electronic Cars brings to Pune!
Unlock Seamless Travels with Our Premium Car Rentals
When it comes to exploring Pune, Mumbai, and Goa, our keyword-rich car rental services offer you more than just a ride – we provide you with an adventure tailored to your desires. Imagine stress-free journeys, hassle-free parking, and the joy of navigating these vibrant cities with ease. Our keyword-rich fleet of vehicles ensures comfort and safety, while our budget-friendly options promise a wallet-friendly experience. Say goodbye to limitations and hello to boundless exploration – because your journey deserves nothing less than exceptional. Experience the magic of these incredible destinations with our car rentals today!
Call us at +91 98221 99 899
Frequently Asked Questions (FAQ)
Q1: How do I book a flexible car rental for my trip?
A1: Booking is a breeze! Simply visit our website or give us a call, and our friendly team will guide you through the process step by step. (+91-98221-99899)
Q2: Can I choose the type of vehicle I want?
A2: Absolutely! We offer a variety of vehicles to suit your needs, from compact cars to spacious SUVs, ensuring a comfortable and enjoyable journey.
Q3: Are your rental cars well-maintained?
A3: Your safety and comfort are our top priorities. Our rental fleet undergoes regular maintenance to ensure you have a smooth and worry-free ride.
Q4: Can I rent a car for just a day?
A4: Of course! Whether you're planning a day trip or an extended adventure, our flexible rental options cater to your schedule.
Q5: Are there any hidden fees or charges?
A5: Transparency is key to us. Our pricing is upfront and competitive, with no hidden fees. What you see is what you pay.
Q6: Do you offer GPS navigation services?
A6: Yes, we do! Our rental cars come equipped with GPS navigation, making it easy for you to explore without the stress of getting lost.
Q7: What if I need assistance during my journey?
A7: We've got your back! Our customer support team is available 24/7 to assist you with any queries or concerns you may have.
Q8: Can I rent a car for a family trip?
A8: Absolutely! Our range of vehicles includes family-friendly options, ensuring everyone travels comfortably together.
Q9: Is the rental process different for each city?
A9: While the process is similar, we'll provide you with location-specific information to make your rental experience seamless in every city including Pune, Goa, Mumbai, Bangalore, Hyderabad and all of India.
Q10: Can I modify my booking if my plans change?
A10: Flexibility is our middle name! You can easily modify your booking details, such as pickup times or locations, to accommodate any changes in your plans.
Still have questions? Reach out to us, and we'll be thrilled to assist you on your journey of discovery!